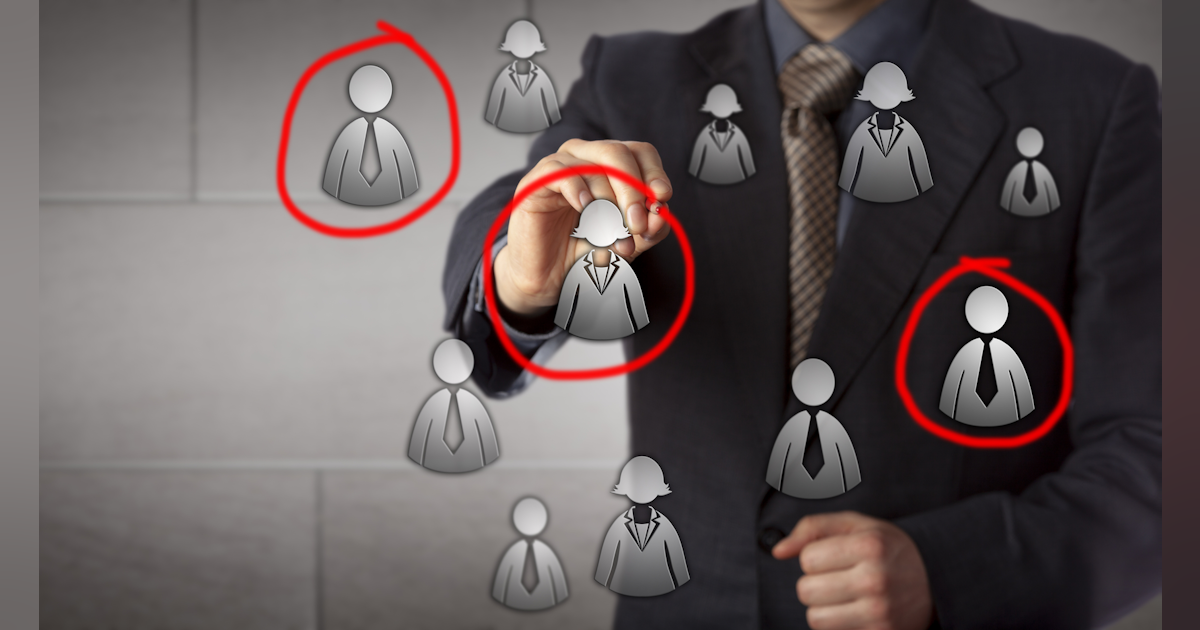 In "Recruiting: The Key to Attracting Strong Candidates to Your Firm," I explained why a passive recruiting strategy is bound to fail in today's competitive environment. I suggested that you identify someone on your team with the personality to actively seek out quality candidates and sell them the opportunities you have to offer. And if you can't find someone internally, I suggest you don't post job ads, but instead market career opportunities within your company, as defined by your unique culture.
Here, I offer the three proven resources for my business and thousands of independent practice owners looking for today's top talent, including our most successful strategy.
Referral bonuses
About half of our new hires are through referrals, which takes a lot less time and effort from our recruiter. Candidates come to an interview already knowing something about us and why it's a great place to work. They already want the job, which gives us more control over the whole process.
Considering that your employees are your most effective source for finding quality candidates, you should invest the most in this resource by offering meaningful referral bonuses.
The dollar amounts must be motivating and must differ according to the value of the practice; for example, more than $500 for a member of the reception team, more than $1,000 for a hygienist and more than $5,000 for an associate.
The payment of the bonus must be staggered; for example, give the referrer a portion on the new person's first day of work, a portion after 90 days of successful training and performance, and the remainder after six months or a year.
Considering the price to pay for placing advertisements on job websites, referral bonuses are virtually guaranteed to provide a better return on investment and simultaneously create a better team and performance-based culture that provides opportunities additional income for your employees.
Job sites and social networks
As I mentioned in my previous article, posting an ad is not recruiting. Websites have made it too easy for companies to ignore other important and far more effective strategies. Websites certainly have their place in your recruiting plan, but not all websites are created equal. Your recruiter must learn how to use each element profitably and optimally.
LinkedIn Recruiter Light: This is a more professional site that offers a better pool of candidates, especially for more specialized positions. In addition to posting your opportunity, you can search for people with the skills you want, rate their profile (e.g. photo, experience, location, professional connections), and initiate confidential contact.
Indeed, ZipRecruiter, et al. : They are simple but may be less effective than they were in the past due to the number of job postings today, and they don't offer the features of LinkedIn. Many employers on these sites offer large severance bonuses to entice people to respond, which attracts money-driven applicants instead of top talent.
Your recruiter can help team members earn bonuses by creating well-written social media posts that they can post to Facebook, Instagram, and other social networks. Sign up and post opportunities on Nextdoor, a free social networking service for neighborhood communities. Leverage social media not only for job opportunities, but also to let people know what you do for your patients, your team and your community.
Our most successful strategy: cultural videos
By far our most successful strategy is to use videos to tell our story wherever we market our opportunities. Whether on a website or in an email, a video about us and our culture is a way to showcase our company, the opportunities we have to offer, and why someone might want to work for us. Instead of using signing bonuses to attract people who are only interested in the money, we use our culture as a recruiting tool to attract the type of people we want on our team. We regularly receive feedback during interviews on the impact of our videos on differentiating our business and our opportunities.
You may already have a video that you can edit for this purpose. You could title it "This is what it's like to work for ABC Dental" or "A day in the life at ABC Dental". Be authentic, speak from the heart, and include team members. Mention cultural elements like training and development, flexibility, charity work and fun. This will have a huge impact in differentiating you from so many other generic adverts for the same position.
The result ? Do something different to get different results
You need good people, not hot bodies. But everyone else is doing it too, especially in the healthcare industry. If you keep doing what you've been doing, you'll keep getting the same results. So do something different. But don't waste time reinventing the recruiting wheel when you can implement proven strategies that will attract the level of talent you want to your team so you can deliver the kind of patient experience that will grow your business.