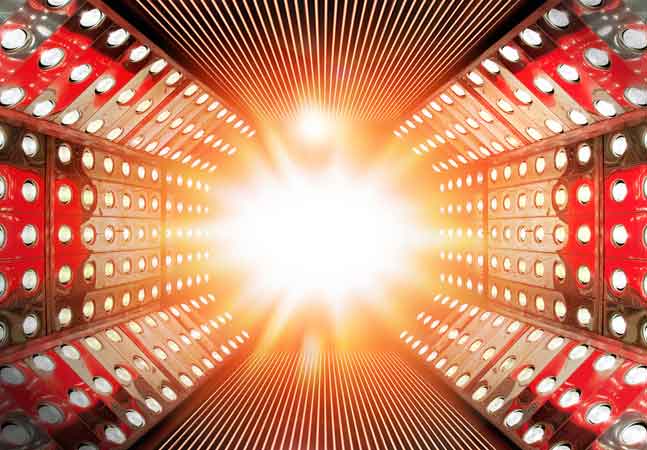 News
Network/security convergence with SASE flagged in new report
The convergence of networking and security through Secure Access Service Edge (SASE) architectures is tracked in a new report based on a survey from Aryaka, a provider of managed SD-WAN services.
This convergence is one of four main themes in the company's just-released sixth annual "Global State of the WAN" report for 2022. The survey asked respondents about their network and performance challenges. , their priorities and plans for 2022 and beyond.
The driving factor for network/security convergence would be simplification as organizations adopt a more cloud-centric and agile approach.
"The road to SASE is promising but there are genuine concerns," the company said in a Jan. 19 blog post announcing the report. "Since this subject is a priority, it is worth mentioning that at least the promise of the SASE architecture is compelling."
According to Wikipedia, this SASE architecture "is designed to provide consistent fast and secure access to any resource from any entity at any location, as opposed to primarily data center-based access from the 'business". Expected benefits include reduced complexity, universal access, cost effectiveness, performance, ease of use and consistent security, the site adds.
This list of expected benefits matches the responses of survey respondents who were asked "What is the main reason you have already deployed or would consider deploying SASE?" The main responses were: coverage of all types of access; modular and efficient "single pass" security architectures; and consistent and streamlined policy management, as shown in this chart:
The expected benefits are driven by time savings, cost savings and increased agility.
On the other hand, as always, there are concerns and obstacles.
"World organizations recognize [SASE] is the future, but not everyone knows how to get there. Implementation timelines, the role of the decision maker, and SASE's approach vary by company size and region, but all organizations share the two main concerns: management complexity and implementation costs. work," says the report, which is based on a survey of 1,600 companies. policy makers and practitioners around the world.
The report summarizes much of the above data and other convergence trend data in a single paragraph:
"SASE represents the promise of a cloud-first converged architecture, but complexity and adoption raise concerns. 42% say lackluster application performance is a waste of time, and 34% see security as a top priority This path to SASE adoption includes setting a strategy (35%), phasing out legacy VPNs (32%), as well as consolidating cloud security with zero trust (29%). [Secure Web Gateway] (47%), SD-WAN (36%) and [Firewall as a service] (28 percent). The implementation issues identified previously are outweighed by the expected benefits, including reduced time and cost (37%), as well as agility (33%), while decision-making is still mostly split between the network and security, 41% say it is now consolidated. . Finally, more than two-thirds plan to consume SASE as a managed offer."
Beyond the convergence trend, other report highlights listed by Aryaka include:
A quarter of respondents say they have closed 25-50% of their office locations, part of overall hybrid working initiatives where 75% say at least a quarter of their employees will stay remote permanently post-pandemic.
Accelerating digital transformation initiatives are also impacting legacy data centers, with 51% planning to eliminate their use within the next 24 months as they migrate to the cloud.
The surveyed group says Microsoft Teams (58%) and Office 365 (55%) are among the most widely adopted SaaS applications, followed by Zoom and Google Docs (35%).
A quarter of respondents expect budgets to grow by 25% or more over the next year, with three-quarters predicting growth of at least 10%. The investment seems to come with cost savings.
The three other main themes of the report can be summarized as follows:
Accelerating remote and hybrid work: The report examines challenges in supporting the hybrid workforce, trends in hybrid working, and planned investments to support this new environment. 75% say at least a quarter of their employees will remain hybrid post-pandemic, aligned with closing physical facilities, with a quarter saying they have closed 25-50% of their office locations. Effectively managing the movement of workers between on-premises and remote locations requires dynamic bandwidth reallocation, which 61% identified as very important.
Application performance and consumption: Additionally, the report delves into the diversity of applications in use and resulting challenges, how companies plan to address them, and potential issues. As previously reported, collaboration and productivity apps such as Microsoft Teams and Office 365 saw some of the strongest growth, but there was an overall increase in the adoption of SaaS apps, including Zoom (35%) , Salesforce (28%) and SAP/HANA (25%). ). Performance still needs to improve, with 42% identifying slow performance for remote and mobile users as a key issue, followed by 37% reporting slow branch performance.
Managing complexity and adopting managed services: The report addresses enterprise expectations for managed services, including SD-WAN and SASE implementation plans and budgets, as well as perceived barriers to adoption. This section also examines MPLS migration. When evaluating managed services, enterprises continue to demand more from their vendors and are looking for a broader set of offerings, all-in-one SD-WAN and SASE that includes WAN (45%), security (67%), application optimization (40%), last mile management (29%) and multi-cloud connectivity (27%). The shift to SD-WAN and SASE also follows the move away from MPLS, with 46% planning to terminate some or all contracts within the next year. Businesses are generally optimistic about their budgets, with a quarter expecting growth of 25% or more, and a total of three quarters expecting growth of at least 10%.
"This year's Aryaka State of the WAN includes a lot of valuable insights backing up the trends we're seeing in the industry," Aryaka said quoting Scott Raynovich, Founder and Chief Analyst of Futuriom. "These include the effects of hybrid working, with 75% expecting a quarter of their employees to remain at least part-time remotely, and demands for cloud connectivity are skyrocketing, with 51% planning to move away from data centers. Traditional data initiatives over the next two years will require more sophisticated network-as-a-service (NaaS) solutions with built-in security offerings."
Aryaka recently announced "all-in-one" SD-WAN and SASE offerings.
David Ramel is an editor and writer for Converge360.